Skank.
So, while I've done a yearly post about
Slutoween
and this year, thanks to Hurricane Sandy, the fact that I'm doing it on November 1 should be excusable; because in New Jersey Halloween is rescheduled to November 5 and the Halloween Parade in the East Village has become a week long re-enactment of Escape From New York (Lots of Snake Plisskin costumes this year downtown I'm sure)
This is a weird year for Halloween, and while there were many "binders full of women" out on the street last night, there were still a few news items that are worth mentioning in Slutoween news.
As we all know from the presidential debates, Big Bird was in the news this year, and was a popular costume for kids and adults alike. But let's be fair, there's only so much whorish Big Bird we can all stand, and Sesame Street has been paying attention to who is selling what and if what they are selling is WHAT?!?!?! and
stood up not only the Obama Campaign
for it's partisan political ad (the Children's Television Workshop is consistently non-partisan).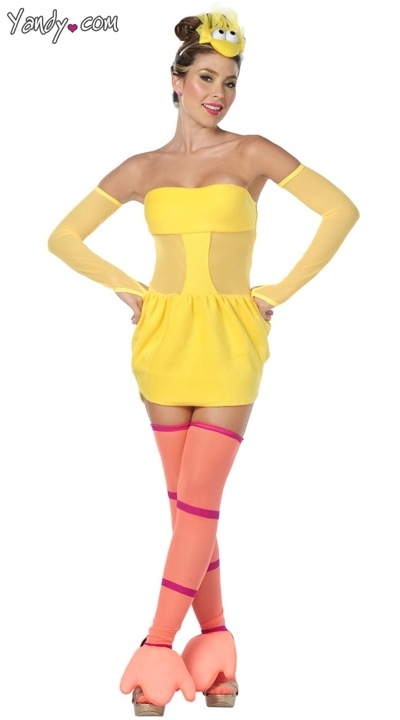 So
Sesame Street sent out cease and desist letters
to those who would profit from the sluttiest of unlicensed costumes.
Casino Belle, LOOK AT THE ANKLE ON THAT ONE!
So, while there were plenty of revealing costumes on the street this year, I think we're all paying more attention to more substantial things, like taking care of the East Coast and looking forward to rebuilding. It's great to celebrate making it through these huge events and I think Thanksgiving is going to be even more exiting this year as we'll all have many more things to be thankful for than usual.
And for this year's gallery, I'm going to share with you this link,
to the most scandalous revealing costumes of the 1890s.
OMG she's young to be showing that much leg, and isn't the Maltese one a little racist?